Finders Keepers, 7a+ Photo by: Dan Bates
They say a good place to start is at the beginning, but perhaps that's too far back. The beginning can only really be understood in the context of the now, it being a memory after all. That context is the nexus of this journey, the day my life changed, as epic as that sounds.
So where to begin then, well perhaps not the beginning but at least we should have a reference point, an understanding of what life looked like before the fall. A fall from Paradise into Hell. So this is what paradise looked like for me at the time.
Some 8 or 9 years ago I was on the road, nomadic in some sense, a recurring theme in my life. I was born in Cape Town and lived there for 25 years until my life fell apart after a breakup, a dwindling social circle, and economic collapse and depression. The company I was working for 'asked' if I wanted to go work in Port Elizabeth, so naturally off I went. This turned out to be a time of rebuilding and experimenting, it lead me to many odd chance encounters and perhaps too many hangovers. As work dried up in Port Elizabeth I found myself moving to Pretoria, again for the same construction company. This time however I was more optimistic than the move from Cape Town to Port Elizabeth, keen to see where the wind blew, perhaps keen to keep running as well. Running from what, I wasn't quite sure. Having no friends there, I did what was necessary to make some, I searched for things to do. The thing I found was The Barn, a small homely climbing gym east of Pretoria on a smallholding, surrounded but not much but grassland. Here I met James, his dreadlocks and smile were all I needed to decide to invest some time there.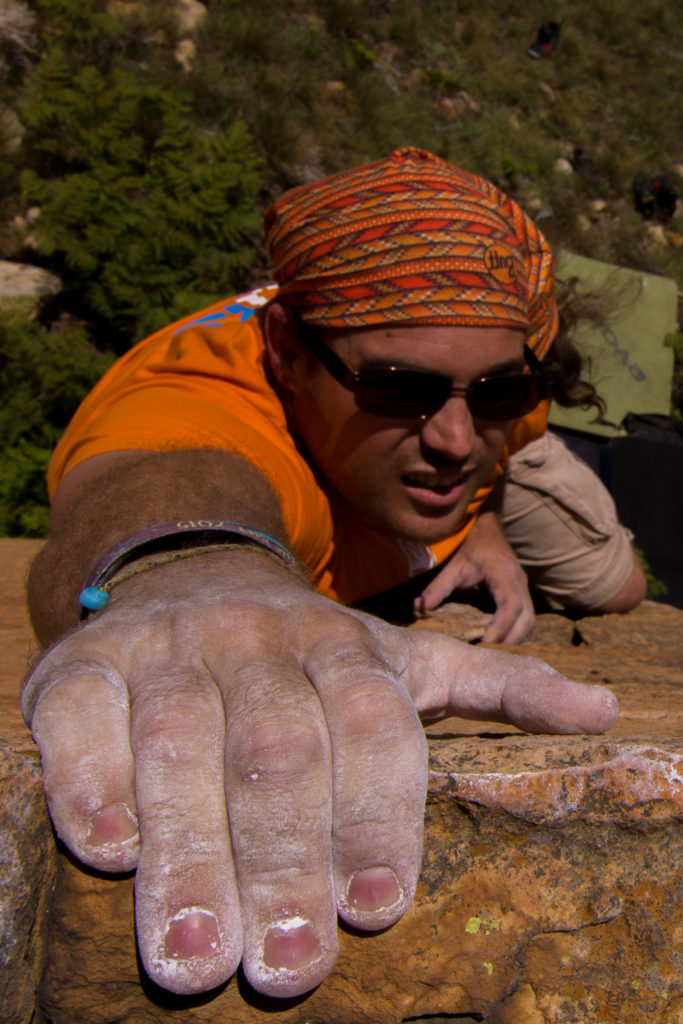 I had climbed before, briefly in junior school and again during University but it had never really inspired me. That was to change in the coming years. The barn became my social center and I quickly made friends with the regulars and the owner Paul. Fast friendships were made before I had to ship out again to a hellhole called Standerton. I stayed there for a year and a half before finally losing it and moving back to the city, back to Pretoria. Overweight, unfit and still a bit disillusioned by my experiences, I started climbing again at the Barn I was privileged enough to be invited by Paul to live there in a separate house which was basically derelict. As part of my stay there I would refurbish it, turning it into a great gathering place for friends and climbers to share their stories. Soon, climbing and the lifestyle at The Barn had filled my life. As I began to explore this world, the meaning and purpose it inspired in me crashed headlong into my depression and my nihilistic beliefs. Climbing became the catalyst that would send me on a search for more answers. Later I would admit that climbing was the guide that pulled me out of that dark hole of depression and meaninglessness, although at the time I was still oblivious to all that, the wind was just blowing.
This continued and increasing devotion to climbing lead to some profound changes in my life. Over the years I would quit my job in construction management to have more time to climb. I would negotiate with my next company for flexible time which I could control to be able to go away for climbing trips. I stopped smoking and began to change my diet avoiding heavy carbs and sugars and also cutting out all fast food. A much healthier lifestyle ensued, all due to climbing. The improvements didn't stop there, after having a severe back problem brought on by lack of core strength, i ended up doing two dedicated 'one on one' Pilates training sessions a week for three years straight and rebuilt my whole body from the ground up. Coupled with the two climbing sessions a week, running and actual rock climbing on weekends, an overweight and unfit 28 year old slowly became a climber and climbing slowly became the raison d'etre for my being.
I began to send routes and problems which I had thought impossible for me to complete, still low in grade compared to the global standard but monumental achievements for me. I remember sending my first 7a+ on sport and thinking, "I didn't believe this was possible. But now that its done, who knows what is. Lets go and find out". A 7b called Vandals followed which was the most exhilarating sport climb I have ever climbed. 7a sends came frequently and a several 7a+ sends only inspired me to push further. Sadly there was not a lot of bouldering in the north of South Africa. Especially after the closure of our small playground, called Ezemvello. An event which was devastating to our climbing circle in Pretoria, we had spent so many amazing hours there camping and climbing. This place above all others had inspired me to continue climbing,the beauty and the time bouldering with good friends will forever be etched in my mind.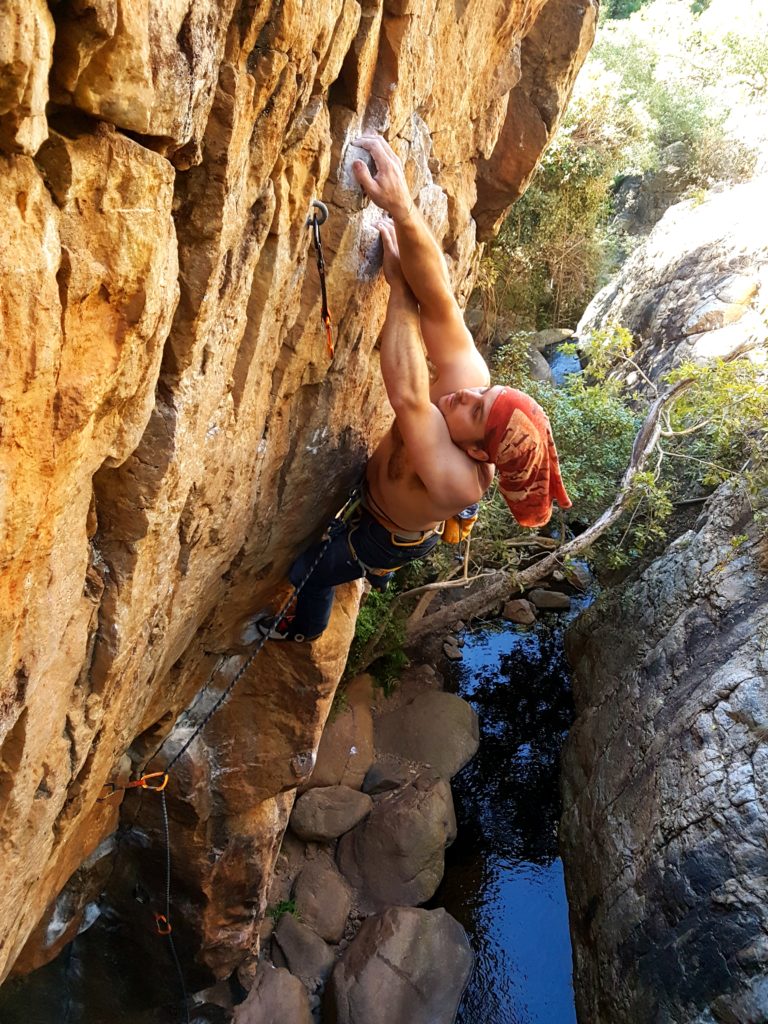 Life at The Barn was good, I had moved into a cottage on my own there an would climb nights away with close friends, sometimes playing Magic The Gathering or some board game with them late into the night discussing life and climbing. With the flexible hours I worked, it was a lifestyle that allowed me time. Time to climb, time to think and time to explore the world of ideas. During this period of stability my sense of nihilism and depression had dissolved, replaced by a dedicated drive to improve myself for the purpose of climbing. I had the time to explore the ideas of many thinkers and had many a discussion surrounding life and its meaning with my friend Marc who lived there at the time. As I read, listened and learnt, my drive to improve became paramount and my quest for meaning insatiable. It wasn't until I found the online lectures of Dr Jordan Peterson that I was able to fully articulate this new philosophy I had been living. I had been liberated from the nihilism of my twenties and I had become a fit and healthy climber. I was proud of my achievements, but something still bothered me, a sense of restlessness. A change was coming, the world of The Barn had taught me all I would learn there and it was time to answer life's call to adventure with my new understanding and skills.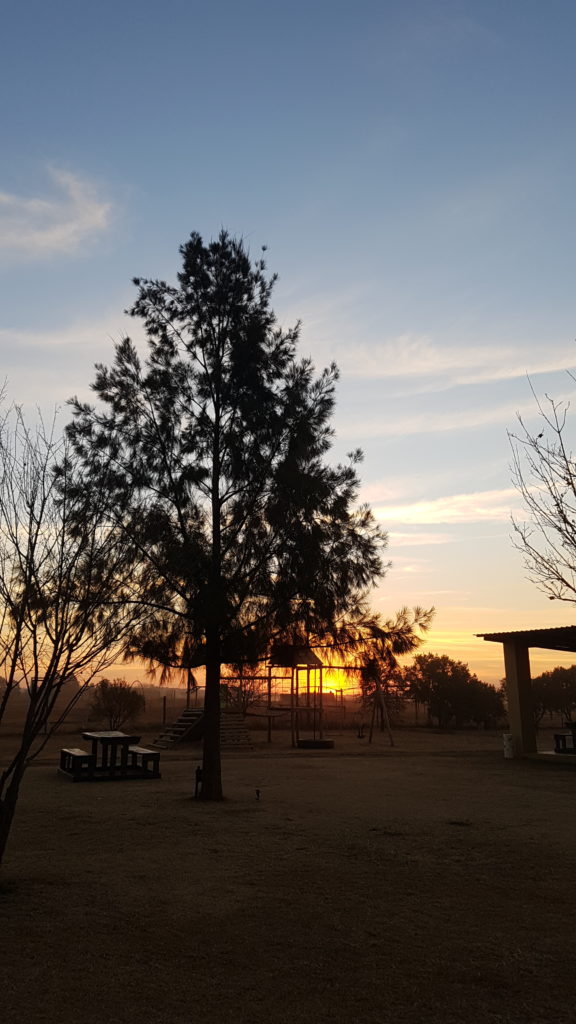 It was as this new person that I ventured forth from the solid foundation of The Barn to move back to Cape Town to see what else Life had in store for me. I packed up my belongings and sent them to storage in Cape Town, loaded my tent, gear and two beautiful white Alsatian dogs, Luthien and Huan, into my Toyota pick up and headed into the future. First stop was a month bouldering in Rocklands. That season's climbing was good but I still felt that I was under-performing, a feeling that had plagued me for many trips there. That said I did send Human Energy, 7a, a long term project for me and Finders Keepers, my first 7a + on boulder, a magnificent climb. After this it was off to the crags of Cape Town, Montagu, Oudtsoon and Truikieskraal. I would flash my first 7a on sport, two actually, and add a few more 7a+'s to my list. Climbing was on the up. After sport climbing for a while, I would go on the keep up the training pace, returning to running and doing Pilates on my own. This renewed effort in training lead to me sending several 7a boulder problems in Cape Town some of the best climbing I have ever done, most were sent in a session or two. I was now a 7a boulderer, a grade which I had long envied. This life of sacrifice and training and a new philosophy of meaning was starting to pay off and it was time to move back to Rocklands to test my new strength and form.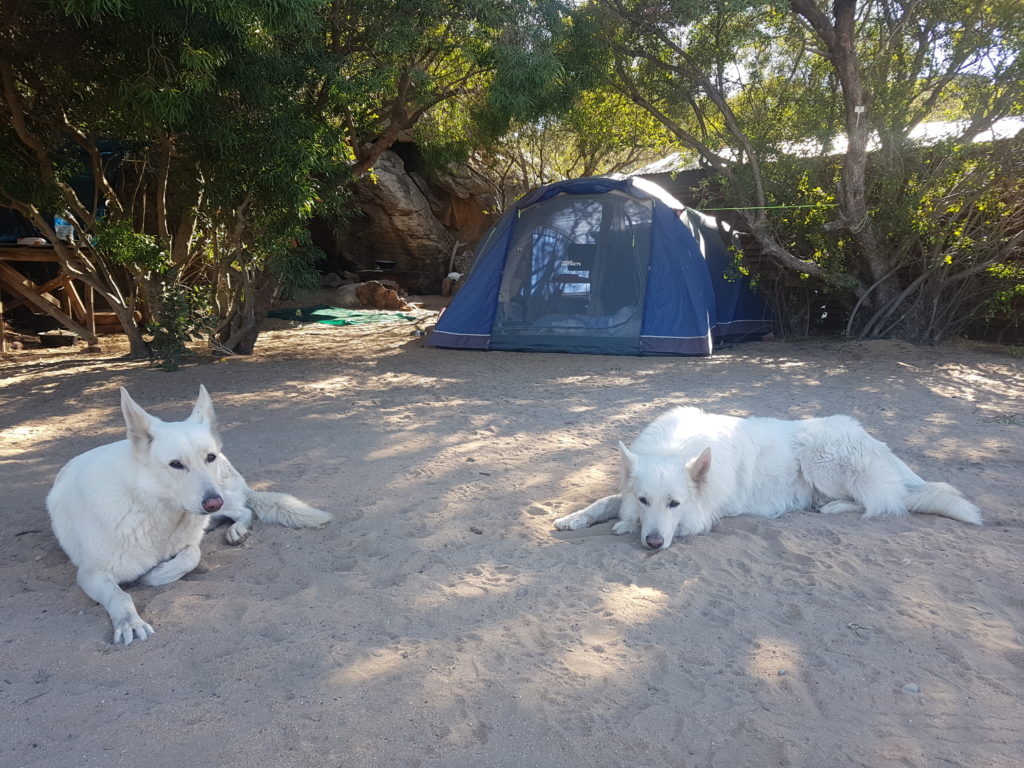 Rocklands started off with some frustration, minor injuries like tennis elbow and back spasm kept me from pulling hard, until one day that just gave way to form. I sent a 7a+ at the Coup, a fantastic pebble conglomerate roof with a big move to finish; a 7a+ called Panic Room, a long pumpy roof problem with a slopey topout; and finally a 7b+ called Born into Struggle. This problem was on top of my list of projects and had inspired me many years back when I'd first seen climbers much more hardcore than I struggling on it. I sent it in a few sessions and as I topped out into the post sunset evening in Rocklands, it felt as if I was truly alive for the first time, a kind of peace that no instant gratification can provide. A kind of peace that only dedication and sacrifice can bring. That night Nick and I celebrated my highest send of a project that, 8 or 9 years prior, I couldn't have dreamed possible. We cracked open a magnum of Kanonkop Paul Sauer 1989, arguably South Africa's best wine. We toasted to success, sacrifice and a future of climbing. Life was good, perhaps too good. As it was, humility was in store for me. The next day my life changed, a precariously balanced boulder was to come loose, crushing my legs and sending me from My Paradise of Cererberg Climbing into a Hell which was truly difficult to survive.